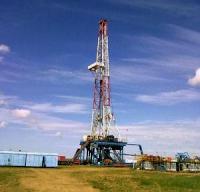 Ivanhoe Energy Inc. announced that, with the authorization and approval of its board of directors, the company has made a determination to file a Notice of Intention to Make a Proposal (Notice of Intention) pursuant to the provisions of Part III of the Bankruptcy and Insolvency Act (BIA) (Canada).
Pursuant to the Notice of Intention, Ernst & Young Inc. (EY) has been appointed as the trustee in the company's proposal proceedings (the Proposal Trustee) and in that capacity will monitor and assist the company in its restructuring efforts.
It was determined by the company's board of directors that as a result of the company's current financial situation, seeking protection under the BIA would be in the best interests of the company and all of its stakeholders. While under BIA protection, the company will continue with its efforts to pursue strategic alternatives, including restructuring its existing debt obligations and pursuing the sale of assets.