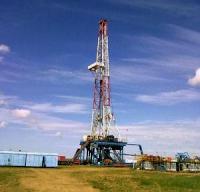 Ivanhoe Energy Inc. says that the company's Board of Directors has been engaged in a process with its financial advisors to devise and implement a strategy to address Ivanhoe's liquidity, funding requirements and capital structure.
Strategic and financial alternatives under consideration are focused on relieving the financial burden of the company's current debt structure and obtaining additional financing necessary to fund ongoing operations. The alternatives under discussion and review include the sale of all or a portion of the company's assets, recapitalization, debt restructuring or a combination of the foregoing.
The company also announced that it does not expect to make the cash interest payment (approx. C$2.1 million / US$1.8 million) due on December 31, 2014 in respect of its outstanding 5.75% convertible unsecured subordinated debentures.