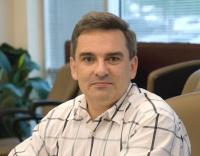 The International Well Control Forum (IWCF) has appointed David Conroy as its first Chief Technical Officer (CTO).
Based at the organisation's UK headquarters, Mr Conroy will be developing this new role to lead changes to the technical aspects of IWCF's services, including exam quality, programme development, curriculum and training.
Mr Conroy has 20 years' experience in the international oil and gas industry. He will join IWCF in July from Schlumberger where he has held a variety of positions for over 10 years', latterly serving as Drilling & Drilling Engineering Director of Curriculum in Dubai.
Commenting on his appointment, Mr Conroy said: "During these challenging times within the oil and gas industry, I am very much looking forward to working within IWCF. I anticipate that we will continue to make significant changes in what we teach within the well control curricula, including rotary and intervention, as we continue to adopt and implement the recommendations from OGP.