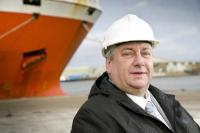 The International Well Control Forum (IWCF) is gearing up to launch a new online awareness course focussing on the life cycle of a well, with particular emphasis on well control. It is aimed at everyone working in the oil and gas industry and those planning on entering the sector.
The free e-learning initiative will be available on IWCF's website before the end of the year after the organisation, which sets international training standards for well control, commissioned new content and the build of an interactive online programme.
The development supports IWCF's drive for increasing understanding of how well control events can occur and their consequences and prevention methods following the recommendations from the International Association of Oil & Gas Producers (OGP) after the Macondo tragedy.