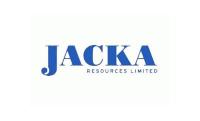 The Directors of Jacka Resources Limited has added Ken Charsinsky to the Company's Executive Team as an E&P advisor to the Board.
Mr Charsinsky brings to the role more than 35 years of experience in all phases of upstream oil and gas asset evaluation, acquisition, operations, maintenance and enhancement.
He was most recently MD with ASX Listed Neon Energy Limited and prior to that Exploration Director International New Ventures with US independent Noble Energy Inc. He has also held senior roles with CMS (Nomeco) Oil and Gas, Apache Corporation and Maxus Energy and Oxy USA.
Jacka Chairman, Max Cozijn, said Mr Charsinsky brings a range of skills to the Jacka team with more than three decades of management, operational and technical expertise in many diverse regions of the world.
Of note is his significant experience as a resident Managing Director in West Africa and Tunisia. In both these assignments, production was either initiated or enhanced and exploration success was achieved.
'Ken's worldwide expertise and specific experience in places where Jacka operates is a welcome additon to our team as we work through this challenging time for the company,' Mr Cozijn commented.
The Board also wishes to acknowledge the departure of Bob Cassie after 4 years of valuable service to Jacka. We wish Bob every success in his future endeavours.