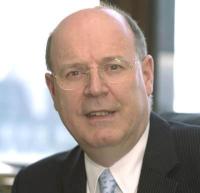 BMT Group Ltd has announced that Mr Jan Kopernicki has joined the Board of Directors as a non-executive Director.
Jan has extensive experience in the shipping industry, with his career at Shell spanning over 40 years. As Head of Shipping until his retirement in 2011, his global team was responsible for Shell's portfolio of oil tanker, LPG and LNG vessels and for advising on safety and environmental aspects of shipping. He also served as a member of the Shell Trading Executive Committee and Group Executive Sponsor for shipyard procurement.
He was appointed CMG (Companion of the Order of St Michael and St George) in the 2012 New Year's Honours list for his services to the safety and security of the international shipping community, recognising his role as President of the UK Chamber of Shipping, Chairmanship of the Oil Companies International Marine Forum (OCIMF) and contribution to combatting the threat of international piracy.