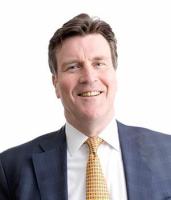 David Currie, CEO of JDR – the UK-based supplier of subsea umbilicals and power cables to the offshore energy industry – has joined the Offshore Wind Industry Council (OWIC).
OWIC is a senior Government and industry forum established in 2013 to drive the development of the UK's offshore wind sector and oversee the implementation of the Offshore Wind Industrial Strategy. OWIC is also the sponsoring body of the Offshore Wind Programme Board, which is responsible for driving cost reduction in the sector.
As the only manufacturer of inter-array cables able to contribute to achieving UK content targets, JDR has led technology developments to reduce costs in the renewables industry, including pioneering the use of aluminium cores and the development of 66-kV technology.
David Currie, CEO of JDR, comments, "I am very excited to join the Offshore Wind Industry Council and bring our unique perspective as a supplier across the energy sector. JDR is now the leading provider of inter-array cables for offshore wind farms in Europe and we are proud to be invited to join this esteemed forum."
Benj Sykes, OWIC Co-Chair, says, "David will be a great addition to the Council, bringing over 30 years of experience in the global offshore energy industry. As Chief Executive of JDR, he leads a company with a great success story in the burgeoning UK offshore wind supply chain.
"David will bring extensive knowledge and experience of how to succeed in becoming a supplier to the UK and international offshore wind markets at a time when these topics are high on our agenda."