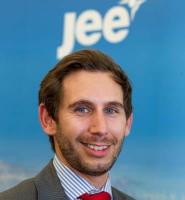 Jee Ltd has appointed Michael Green as a new Business Development Manager to join the growing business development team.
Mr Green is based at the company's head office in Tonbridge, Kent, and will be seeking new business opportunities to support long-term growth plans as well as being responsible for facilitating proposals and tenders with UK and international oil companies as well as global vessel operators.
Within Jee's international scope, Michael will concentrate on Concept, FEED, and Detailed Design projects within London and South-East England, the Netherlands and Paris, with particular focus on multi-well tiebacks, FPSOs, ILI and pigging projects.