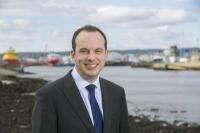 Aberdeen based Jee Ltd has been awarded a contract from Amec Foster Wheeler for the front end engineering design (FEED) of a jacket rigid polymer injection riser package (including J-tubes) as part of an enhanced oil recovery (EOR) field development.
The pilot project will demonstrate the use of polymer chemical injection technology, a pioneering new technique to maximise the economic recovery of UK hydrocarbon reserves.
On the project, Amec Foster Wheeler will engineer a new bridge-linked platform which will be tied into existing facilities and utilised to store, mix and pump the polymer. In 2015, Jee's engineers will support the first phase of the project by conducting the FEED for the polymer riser injection package as part of the entire EOR field development programme.
Jonathan McGregor, Head of Engineering at Jee, said: "Being awarded a contract of such high-profile and economic importance is testament to Jee's reputation as a leading engineering firm with extensive capabilities in the field of subsea analysis and design.
"The ever-changing downhole environment represents a challenge when injecting chemical agents into existing reservoir fluids. The work carried out by Jee's highly experienced engineers on this innovative project will allow for informed decisions to be made, with the aim of successful long-term oil recovery."