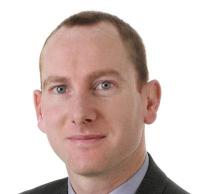 Jee Ltd will share its experience in the field of offshore renewables and marine energy at the annual Wave & Tidal 2015 conference and exhibition next month.
Drawing upon 10 years' experience in the offshore renewables and oil and gas industry, Jee's Business Development Manager for the Renewables sector, Gary Howland, will present at the Renewable UK event taking place in Edinburgh between 25-26 February 2015.
Presenting on day two in the session 'Next Generation Enabling Technologies for the Wave and Tidal Sector', Mr Howland will discuss a contract that Jee was awarded in June 2014. The contract to develop pioneering solutions for locating, securing, protecting and recovering electrical subsea cables, was part of Scottish Enterprise's Marine Energy Array Cabling Solution Development project.