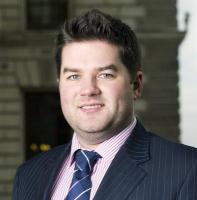 Jee Limited's Paul Otway, winner of Subsea UK Young Emerging Talent award 2013, discusses best practice for the management of pipeline integrity by pigging at Subsea Expo 2015.
Mr Otway, a senior engineer at independent subsea engineering and training company Jee Ltd, will draw on his extensive pigging experience to present to an audience of industry professionals at the conference at Aberdeen Exhibition and Conference Centre on 12 February.
Throughout his career, Mr Otway has worked on subsea pipeline design and integrity projects for a range of global operators, with a strong focus on the management of pipeline in-line inspection (ILI) campaigns, having won the Subsea UK Young Emerging Talent award specifically for his ILI work.