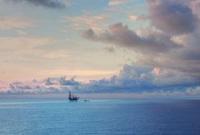 Jersey Oil & Gas, an independent upstream oil and gas company ?focused on the UK Continental Shelf region of the North Sea, is pleased to provide a corporate update.
Working capital position
Further to the successful completion of the acquisition of Jersey Oil and Gas E&P Limited in August 2015 and, inter alia, the strengthening of the Company's Board and senior management team, we have been optimising the Group's cost base for a low oil price environment and actively managing the legacy asset portfolio.
At a corporate level, the Board is utilising the Group's existing resources prudently, minimising costs and identifying efficiencies. Accordingly, the Board is now confident that the Group's current cash reserves are sufficient to fund the Group's anticipated working capital requirements into the second half of 2016.