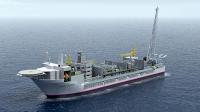 Statoil has, on behalf of the licence partners, has decided that the Johan Castberg operation will be supported by a supply and helicopter base in Hammerfest and an operations organisation in Harstad. Recruitment of offshore personnel from Finnmark county is also prioritised.
Expected to come on stream in 2022, the field will be operating for 30 years. We will invest around NOK 1.15 billion per year in operation of the field, amounting to around 1,700 man-years nationally, of which around 500 will be performed in North Norway. These are both the direct and indirect spinoffs (based on an analysis made by Agenda Kaupang).
Johan Castberg is one of the largest projects in Statoil's portfolio yet to be developed. It will be an important contribution in further developing the northern petroleum activity.
A final investment decision regarding Johan Castberg is to be made towards the end of 2017.
"This has been a comprehensive process. We have studied several alternatives, and decided that Hammerfest and Harstad separately will be the best industrial solution for Johan Castberg," says Knut Gjertsen, project director for Johan Castberg.
The Hammerfest supply base will have an employment effect of around 30-45 man-years, and the helicopter base around 12-15 man-years. Hammerfest has already established bases and has long experience from such services, providing the most qualified and cost-effective solution.
Supporting the offshore organisation and further developing the field during production, the Harstad operations organisation is expected to have an employment effect of 40-45 man-years. Statoil has developed a strong specialist environment in the city based on 40 years of experience from operation in the north. Johan Castberg will benefit particularly from co-locating with the Norne and Aasta Hansteen organisations, which have some similar elements in their development concepts.
"To ensure a long-term development of petroleum-related specialist jobs in Finnmark, Statoil will, in collaboration with other operating companies, suppliers and local authorities before the plan for development and operation is submitted to the authorities, look at possible initiatives to upgrade the general petroleum competence level in Hammerfest and Finnmark. In the longer term this will lead to more local recruitment to the industry, and Finnmark may strengthen its position in the technology-driven development of the Barents Sea," says Siri Espedal Kindem, senior vice president for the operations north cluster in Statoil.
Offshore, the project will need a staff of 90-100 people distributed over three shifts.
"We will seek to recruit as many as possible from Finnmark to the offshore organisation. We have therefore contacted the county administration and schools to launch an initiative to ensure good recruitment to the studies that will meet our offshore competence requirements," says Kindem.
Johan Castberg development costs have been calculated at close to NOK 50 billion. The national employment during the development phase has been estimated at almost 47,000 man-years, of which close to 1,800 will be in North Norway.
Statoil, together with the other operators of oil fields in the Barents Sea, are investigating the possibilities to find possible economic solutions for an oil terminal at Veidnes.