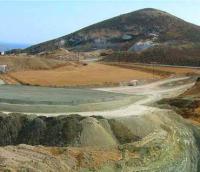 First Sahara Energy Inc. announce that John Duckett has been appointed to the company's Board of Directors.
Dr. Duckett (Ph.D 1976) is a Professional Engineer with 35 years of petroleum engineering and management experience in the oil and gas industry, having worked domestically and internationally on exploration and production operations in Cuba, Indonesia, the North Sea and the Canadian Arctic. Most recently, he managed Husky Energy's Tucker Thermal Project where he led a team that increased production from less than 3,000 bopd to over 10,000 bopd.
"We are delighted to have a man of John Duckett's high calibre join our board," said David Stadnyk, President and CEO of First Sahara Energy. "John's international experience and technical expertise will be invaluable to us as we embark on an oil and gas exploration program in Morocco."