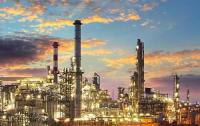 Jotun is setting a new standard in coatings for hydrocarbon processing facilities with the launch of Jotatemp 1000 Ceramic, an innovative coating solution that can be applied to surfaces with temperatures reaching 1000º C. This increased tolerance (previous advanced coatings offered a maximum endurance of 650º C) is tailor-made for an industry where a shift to higher temperature operations is helping optimise processing and productivity.
Jotun has established itself as a global leader in innovative protective coating solutions, specialising in high-temperature products safeguarding against corrosion under insulation (CUI) in the most demanding industrial environments. Jotatemp 1000 Ceramic marks the zenith of its developments, offering an unrivalled tolerance range with ambient curing qualities, and market-leading durability and protection for carbon steel and exotic materials.
"The development of Jotatemp 1000 Ceramic is in direct response to the demands of the market," comments Miles Buckhurst, Jotun Global Concept Director HPI (Hydrocarbon Processing Industry). "The on-shore industry is moving towards higher temperature processing, while still requiring low temperature tolerance for gas processing, and needs a coating with performance credentials to match its ambitions."
"Jotatemp 1000 Ceramic is simple to apply, durable, offers industry leading corrosion, fire, heat and cold protection, and allows for maintenance without shutting down facilities. Its unique properties mean it can be applied directly to surfaces that fall anywhere within its tolerance range. Put simply, it's a game-changer within this niche segment – one that has been enabled by our industry understanding, technical expertise and a close collaboration with the best raw material suppliers," adds Buckhurst.
Jotatemp 1000 Ceramic is the only product to have passed all standard industry test methods for the verification of CUI protection. It's ambient cure qualities allow for easy handling during construction phases and enhanced ambient corrosion protection.
Buckhurst believes it will help consolidate Jotun's market position within the HPI and fossil fuel power generation segments.
"We offer the industry's most comprehensive portfolio of high temperature resistant coatings and, with products like Jotatemp 1000 Ceramic, showing the ability to innovate through the most modern technologies that is currently available," he says.
"We see ourselves within the context of educators. We want industry players to pick the right products for their individual needs, delivering the optimum protection, and to this end we're currently planning training workshops worldwide to help users make truly informed decisions. This is one of the most demanding industrial segments there is, so it requires the highest standards, product quality and expertise, and that's exactly what we're focused on delivering," Buckhurst concludes.