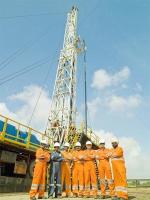 Jubilant is pleased to announce that on 28 March, 2014 it entered into a funding agreement with Axis Bank Limited, Singapore Branch (Axis Bank) for an amount of USD 15 million by way of a foreign currency loan (Loan).
The tenor of the Loan is six years with a capital moratorium period of four and a half years and with repayment commencing thereafter in four semi-annual instalments. The Loan will bear interest at a rate of 6 month USD LIBOR plus 570 basis points per annum, a processing fee of 9 per cent. and other nominal charges. These funds will be applied for general corporate purposes including debt repayments and servicing.
The Loan is secured, inter-alia, by a corporate guarantee (the "Corporate Guarantee") of Jubilant Enpro Private Limited ("Jubilant Enpro"), the ultimate holding company of the Company and which is jointly owned and controlled by Mr. Shyam Sunder Bhartia and Mr. Hari Shanker Bhartia.