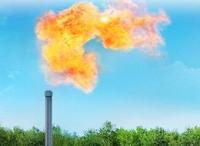 Junex Inc. is pleased to provide an update about its exploration program on its Galt Oil Property.
Galt No. 5 Horizontal Well
The Galt No. 5 Horizontal well, the second in a series of four horizontal exploration wells forming the current exploration phase on Junex's Galt Oil Property, started drilling on July 24th and was drilled to a total measured depth of 2,582 metres. This well was drilled in closer proximity to the Troisième Lac Fault zone than previous wells drilled by Junex at Galt.
After having drilled the vertical portion of the well and immediately prior to installing the intermediate casing therein, a drillstem test ('DST') was performed in the upper portion of the Forillon Limestone reservoir from which a column of 475 meters (8 barrels) of light crude oil was recovered in the drill string during a total flow period of 1.1 hours. The intermediate casing was then installed followed by the drilling of a horizontal leg into the lower portion of the Forillon Limestone and the upper portion of the Indian Point Formation, both of which have recognized oil potential at Galt.