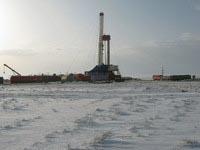 Jupiter Energy Limited advise that the relevant Kazakh State Bodies have approved the Preliminary Reserves Report for the West Zhetybai field.
Background to the preparation of the Kazakh State Reserves Report
State Reserves Reports are an integral part of obtaining the necessary approvals to take wells into either Trial or Full Production.
The reports are prepared under the approved Kazakh standards which have been developed from the Russian reserves system; the standards are based on the analysis of geological attributes.