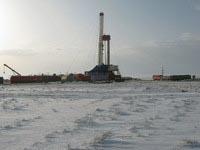 Jupiter Energy Limited advise that the Exploration Period under Contract 2275 (comprising Block 31 in which all of the Company's current operations are based) has been extended to 29 December 2016.
This extension is the second, and final, allowed under the terms of the Contract and means that the total Exploration Period under the Block 31 licence will now run for a total of 10 years.
With the Exploration Licence extended to December 2016, the Company is now working to get approval for the extension of its existing Trial Production Licences to December 2016.