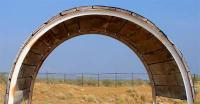 Jura Energy Corporation has entered into an amended loan agreement with its principal shareholder, Eastern Petroleum Limited (EPL), pursuant to which EPL has agreed to extend the repayment date of Jura's existing C$ 11 million credit facility provided by EPL (the "Facility") for a further six-month period.
The Facility is now repayable at the demand of EPL following the earlier of (i) February 20, 2015 and (ii) ten (10) business days after the closing of a debt or equity financing by Jura for an aggregate amount in excess of amounts drawn down under the Facility.
As of today, Jura has drawn down C$ 8.979 million under the Facility. The repayment date extension is expected to enable Jura to utilize undrawn amounts under the Facility, if required to meet its working interest commitments in various blocks.