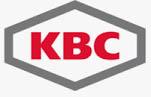 KBC is pleased to announce a two year contract award from a South American oil and gas company. This contract constitutes an expansion and extension of an existing relationship. The contract will see KBC immediately expand its support to the refinery with a focus on providing operational readiness and management support for the upcoming revamping of its facilities.
The focus of this support is to ensure both the effectiveness of the organisation in managing these activities and in ensuring the safety of personnel in the facility.
The contract is worth more than US$48.6 million to KBC over a 24 month period and extends the current contractual relationship to 2018. This represents a deepening of KBC's relationship with the client in its pursuit of Operational Excellence and is a direct reflection of the success the partnership has had to date in improving plant performance.