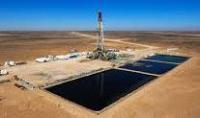 The Land division of KCA Deutag, one of the world's leading international drilling and engineering contractors has been awarded a contract worth more than $90m USD by Russia's second largest oil company, Lukoil for the supply of two arctic cluster slider rigs in the northern republic of Komi, Russia.
The first rig deployed has been an existing rig from within KCA Deutag's Russian operations and the second will be a new-build rig.
The three year contract for KCA Deutag's arctic drilling rigs T-505 and T-506 comes with two, one year options which could see the project continue into 2019.