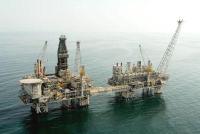 Global drilling and engineering contractor, KCA Deutag has been awarded two contracts with BP Exploration (Caspian Sea) Limited (BP).These contracts have a combined value of approximately $360m for the initial contract or $1bn including all options.
The first contract has been awarded to our offshore division and is for the operations and maintenance of seven platforms operated by BP in the Caspian Sea pursuant to Product Sharing Agreements. These are the East, West and Central Azeri, Deepwater Gunashli, West Chirag, Chirag and Shah Deniz installations. The initial term is for three years with two three year extension options.
The second contract has been awarded to RDS, KCA Deutag's engineering and design specialist, and is for engineering support services on all drilling packages for projects in the Caspian Sea that are operated by BP from the Azerbaijan, Georgia and the Turkey Region. This contract is effective from 1st December 2015 to 30th September 2017 with two extension options of one year each.