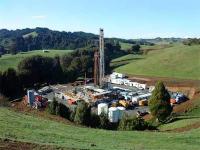 Kea Petroleum plc is pleased to announce the appointment of Dr Ian Brown from 1 May 2014 as Managing Director of the Company's operating subsidiaries in New Zealand. Ian replaces the current Managing Director, Mr Richard Parkes, who leaves the Company on 15 May 2014.
We are very fortunate to have secured the services of Ian. His experience of the exploration and production of oil and gas in New Zealand make him a highly valued addition to the management team.
Ian is a professional geological engineer with academic qualifications in engineering and geology and who has more than 30 years' experience in applied earth science and management.