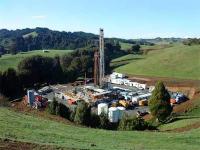 Kea Petroleum has not secured bids totalling £3m at a minimum price of 1 pence per share that it sought to develop the Shannon prospect.
As announced previously, the Company's working capital remains tight and is reliant on the Company raising further funds. As a consequence of not raising sufficient funds through PrimaryBid.com or to date through other means the Company has requested a suspension of its shares to trading on AIM pending clarification of its financial position.
The Company continues to negotiate with parties on the potential farm-in of its assets as part of its previously announced strategic review.