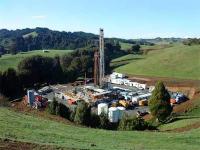 Kea Petroleum provides an update on progress with the farm-out of PEP 51153 and on production at Puka.
Farm-out of PEP 51153
Subsequent to the announcement in December 2013 that Kea had signed a Heads of Agreement (HoA) that, subject to closing, would result in a staged farm-out of an interest in PEP 51153, including the Puka discovery, Kea confirms that the process of final due diligence is ongoing and conclusion is expected during Q1 2014.
The HoA envisages a staged farm-out whereby Kea will be funded through an appraisal of Puka with one firm well and up to three further wells, fully funded by Kea's partner.