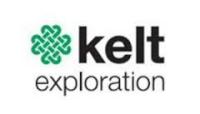 Kelt Exploration Ltd. and Artek Exploration Ltd. are pleased to announce the successful acquisition by Kelt of all of the issued and outstanding common shares of Artek pursuant to the previously announced plan of arrangement between Kelt, Artek and the shareholders of Artek.
Artek Shareholders approved the Arrangement by an overwhelming majority of greater than 99.9% of those Artek Shareholders voting in person or by proxy, as well as by a majority of Artek Shareholders after excluding those votes required to be excluded by Multilateral Instrument 61-101 - Protection of Minority Security Holders in Special Transactions, at a special meeting of Artek Shareholders held earlier today. The Arrangement was also approved earlier today by the Court of Queen's Bench of Alberta.
Under the Arrangement, Artek Shareholders received 0.34 of a common share of Kelt for each Artek Share held. As a result of the Arrangement, an aggregate of 26.9 million Kelt Shares were issued to the former Artek Shareholders. It is anticipated that the Artek Shares will be delisted from trading on the Toronto Stock Exchange within two to three business days following the date hereof. Peters & Co. Limited acted as exclusive financial advisor to Artek with respect to the Arrangement.