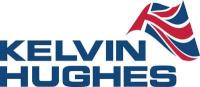 Kelvin Hughes has appointed prime contractor Australian Maritime Systems (AMS) with headquarters in Brisbane, Australia to act as its sales representative and provide service operations across Australia and New Zealand.
The agreement will allow Kelvin Hughes to increase service and support to its client portfolio across the region, which includes the Royal Australian Navy, the Royal New Zealand Navy and the Australian Customs and Border Protection Service.
As a defence distributor, AMS will sell Kelvin Hughes' SharpEye™ upmast naval radar systems including the naval tactical radar display software and provide support for existing ship installations of the KH-2007 Naval Transceiver, and other legacy radar systems.