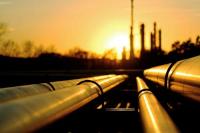 The contract management expertise of Kenzie Group has been called upon by a company delivering the control system for a major oil and gas project.
The firm delivering the software solutions for the pipeline, which will deliver natural gas safely across thousands of miles, has appointed Kenzie to oversee the project contracts and implement front-end risk analysis.
The project is part of an EPC scope of work and the company delivering the control system, telecommunications, pipeline monitoring and security systems on the project has asked Kenzie to ensure the project specification is met in full part of Europe's future strategic energy infrastructure.
Joseph Bond, managing director of Kenzie Group, says, "Our client has a proven track record in delivering software solutions to many similar projects, and we are delighted to be providing contract management on such a significant piece of work. Our team has the ideal blend of expertise and experience to protect our client's commercial interests, identify change and monitor claim events. We will form part of a collaborative effort to ensure the project runs as smoothly as possible, but if the project should go wrong, we will be in a position to pursue our client's entitlements."