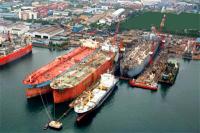 Keppel Corporation Limited (Keppel) has appointed Mr Till Vestring as Independent Director on the Company's Board with effect from 16 February 2015.
Mr Vestring, 50, is a partner in Bain & Company's (Bain) Southeast Asia office. Of his 24-year career with Bain, Mr Vestring has spent over two decades in Asia advising leading companies on portfolio strategy, growth, mergers and acquisitions, merger integration, organisation and performance improvement. The companies he has advised include those in shipping, offshore & marine, industrial products, automotive, infrastructure, commodities, airlines and telecoms.
Mr Vestring works closely with Asian and multinational companies to grow organically and inorganically across Asia. He is also part of Bain's Developing Market 100 initiative that partners high-growth companies in developing markets on the journey towards global leadership. From 2007 to 2013, he served as the Managing Partner of Bain's Southeast Asia operations with offices in Singapore, Jakarta, Kuala Lumpur and Bangkok.