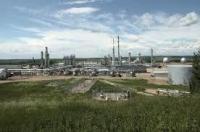 Keyera Corp. closed its previously announced acquisition of ownership interests in certain gas processing assets in west central Alberta and associated oil and gas reserves.
The acquisition includes:
an 85% ownership interest in the West Pembina 6-28 gas plant, along with the corresponding working interest in lands from which gas is produced into the plant; an additional 4.6% ownership interest in the Bigoray gas plant (bringing its ownership in that plant to 100%), along with certain associated reserves which produce into the plant; and varying ownership interests in certain associated oil batteries, compressors and gathering pipelines. The acquired reserves are all from the Nisku formation.