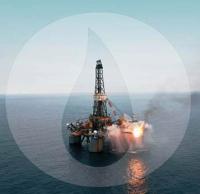 Lansdowne Oil & Gas has entered into a farm-in agreement with PSE Kinsale Energy Limited (Kinsale Energy), a wholly owned subsidiary of PETRONAS.
Under the terms of the agreement, Kinsale Energy will:
• Acquire an 80% interest and be appointed operator of SEL 4/07 offshore Ireland • Fund 100% of the costs of drilling a well on the Midleton prospect • Fund Lansdowne's share of the costs of any testing programme up to US$ 2.5 million (net).
The completion of the farm-in agreement remains subject to Irish Governmental approval.
Commenting on the news, Lansdowne CEO Steve Boldy said."We are delighted to welcome Kinsale Energy to Licence 4/07 and look forward to drilling the Midleton gas prospect. Kinsale Energy's team has a wealth of operating experience and has been producing gas safely from the Kinsale gas field and its satellites since 1978. Securing a farm-in partner for Midleton is a critical first step to delivering our objective of a multi-well programme in the Celtic Sea which, in addition to exploration wells, we expect to also include further appraisal/pre-development drilling on the Barryroe oil field".