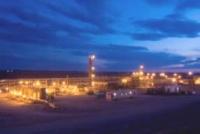 KKR and Fleur de Lis Energy has closed an acquisition of certain CO2 enhanced oil recovery (EOR) properties from Anadarko Petroleum Corporation. The Assets are located in the Powder River and Green River Basins of Wyoming.
Commenting on the acquisition, FDL CEO Porter Trimble stated: 'The FDL team has a deep history and significant experience acquiring and operating similar, high quality oil fields under tertiary recovery. These fields have over 2 billion barrels of original oil in place, with only a portion of that recovered to-date. These are exactly the type of long-lived oil assets we look to own and operate'
The Assets include the Salt Creek Field, Monell Field, Linch Field and Howell Pipeline with approximately 14,000 boe/d of net production and CO2 pipeline capacity of 270 mmcf/d. The Assets also include an attractive inventory of near-term development opportunities.