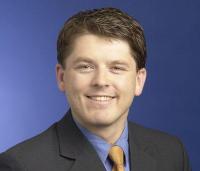 Specialist investors with an understanding of the cyclical nature of the oil and gas industry see opportunities in the current oilfield services market, according to professional services firm KPMG.
Aberdeen-based partner and head of oil and gas mergers and acquisitions Dane Houlahan said that while uncertainty over the price of oil created challenges in relation to valuations, investors with experience of the sector could see opportunities in the current market.
KPMG Corporate Finance recently advised on the sale of a precision engineering specialist in the oil and gas industry. KPMG advised Vine Street Capital and the management of Lymington Precision Engineers Ltd (LPE) on its sale to Senior PLC, a FTSE 250 international manufacturing group.
Mr Houlahan, who was part of the multinational KPMG team attending OTC in Houston last month, said that 2015 represented a much more challenging environment for M&A activity.
"There will still be strategic deals happening as the industry reorganizes, although the nature of the transactions and M&A processes will be very different to the wider, aggressive bull market auctions we were used to seeing in 2013 and early 2014. Trade buyers and specialist investors who understand the cyclical nature of oil and gas will see this as a great time in the market to be acquiring," said Mr Houlahan.