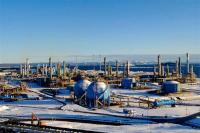 NOK 8.4 billion has been spent on modernising the Kårstø gas processing plant north of Stavanger over the past five years. One of Norway's biggest industrial projects is now drawing to a close.
This facility became operational in 1985, and the upgrading work now being completed has concentrated on the oldest parts of the plant.
"Making Kårstø more robust will help to maintain the high regularity of Norwegian gas deliveries to Europe," says Svein Birger Thaule, executive vice president for asset management at operator Gassco.
"The plant is now prepared to meet tomorrow's requirements for safety and reliability."
The programme of equipping Kårstø for the future has involved 17 different sub-projects, with roughly six million working hours devoted to these between 2008 and 2012.
Upgrading safety systems and utilities is the key element in the extensive modernisation process, including the laying of no less than 612 000 metres of cable.
The biggest challenge has been implementing the programme while the process facilities remain in full operation. Plant availability was maintained at a high and stable level throughout.
Gas deliveries through Kårstø have also been stable during the project period, at about 21 billion standard cubic metres per annum.