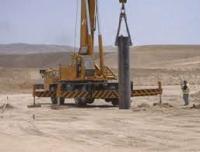 Oil Search Limited reported that during the week, the Taza 2 appraisal well in Kurdistan, Iraq was temporarily suspended.
As indicated in the previous Drilling Report (released Aug. 21), Oil Search continues to monitor the security situation in the region closely and plans to re-commence Taza 2 operations once the long-term integrity of the supply chain has been safely re-established.
The next drilling report for Taza 2 will be issued once operations resume.