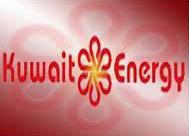 Kuwait Energy and their main partner, the Egyptian General Petroleum Corporation (EGPC), announced that the operated exploration well ASA-1 st3 on the Abu Sennan license, onshore Egypt discovered hydrocarbons in the Abu Roash' E' and Abu Roash ' C' formations.
The ASA-1 st3 licensees are Kuwait Energy 50% (operator), Dover 28% and Beach Energy 22%.
The well was tested successfully over the Abu Roash 'E' and Abu Roash 'C ' reservoirs, with flow rates achieved of 1,604 bopd and 2,164 bopd respectively.
This is the seventh exploration success in the Abu Sennan concession and the twenty third discovery in Egypt for Kuwait Energy since 2008.