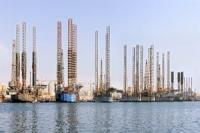 Lamprell, which had signed a commitment letter and detailed heads of terms in respect of a new secured banking arrangement on May 2014, has now signed a definitive agreement with the lenders for the syndicated facility.
Drawdown is expected to take place shortly. The agreement remains subject to certain conditions subsequent which Lamprell anticipates being satisfied in the next few weeks.
The new arrangements will replace the Group's existing funded facilities with a US$350 million facility, comprising a US$ 100 million term loan, US$ 50 million for general working capital purposes and US$ 200 million of working capital for project financing.