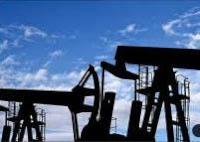 Lamu Oil and Gas, the Edgo Energy and QFB joint venture, has entered into the First Additional Exploration program on block L14 in Kenya after meeting the contractual requirements of the initial two-year exploration program.
Lamu Oil and Gas will now execute an infill 2D seismic survey in the high graded prospective area with identified leads in the eastern sub basin of block L14 . These areas were identified after interpretation of 734 km 2D reconnaissance seismic across the block. Drill preparatory works will commence after ultimate seismic interpretation of the infill seismic and a suitable drillable target has been defined and de-risked.
Lamu Oil and Gas has fulfilled its 25% relinquishment obligation of 3,672 km2. The relinquished area included the westernmost section of the block, which has been determined to be non-prospective and mostly encompasses the Tsavo Nature Reserve.