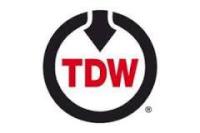 T.D. Williamson, Inc. (TDW) announced that as a result of a complex subsea pipeline pressure intervention carried out in record time offshore Indonesia, it helped to prevent a major gas supply interruption for millions of residents and businesses in Jakarta.
The operation made company history as the largest subsea pipeline pressure intervention that TDW has ever executed. The challenging hot tap and STOPPLE® plugging operation was carried out for main contractor Timas Suplindo in cooperation with Offshore Construction Specialists on behalf of Pertamina EP, on sections of the pipeline network attached to the Lima Flow Station in the North West Java Sea.
Work was carried out as part of the Lima Subsidence Remediation Project. The initiative aims to raise the Lima Flow Station that has been slowly subsiding into the seabed since 1997. The flow station consists of compression, service and process platforms, as well as a platform bridge, flare bridge and tower.