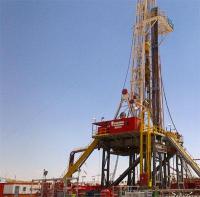 Lekoil has agreed to acquire Afren plc's ('Afren') entire 22.86% participating interest in OPL 310, which contains the Ogo discovery, for a total cash consideration of US$13 million (the 'Consideration') (the 'OPL 310 Acquisition').
Lekoil Nigeria Limited ('Lekoil Nigeria') via its wholly owned subsidiary, Mayfair Assets and Trust Limited (Nigeria) ('Mayfair'), holds a 17.14% participating interest and a 30% economic interest in OPL 310 obtained through a farm-in agreement signed in 2013 with Afren. The OPL 310 Acquisition will be undertaken by a wholly owned subsidiary of the Company, Lekoil 310 Limited.
Following the OPL 310 Acquisition, and prior to the drafting and formalisation of the detailed documentation that follows the signing of the term-sheet with Optimum Petroleum Development Company ('Optimum'), the operator and local partner in OPL 310 which retains a 60% participating interest, Lekoil will hold a consolidated1 participating interest of 40% (pending Nigerian Ministerial Consent ('Ministerial Consent')) and an economic interest of 70% in OPL 310 and will become the technical and financial partner.