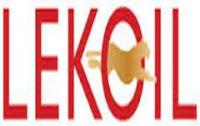 Lekoil provides an update on its progress on the Otakikpo Marginal Field (Otakikpo) in oil mining lease (OML) 11, offshore Nigeria, adjacent to shoreline in the eastern part of the Niger Delta.
Lekoil, the Technical and Financial Partner in the Otakikpo project (Lekoil: 40 per cent. participating and economic interest) and its partner Green Energy, have secured approvals for the well re-entry plan.
The Company has also commenced a phased re-entry plan, fully funded with cash on hand, to reach production. Earlier in the year, the Company had announced that it expected to begin production in the second half of 2015.
Based on the updated phased approach, we are pleased to announce that production is now expected in the first half of 2015, six months ahead of the previous schedule. Under the terms of the acquisition of the interest in Otakikpo, Lekoil will fund costs to first oil and be entitled to recover this expenditure preferentially.