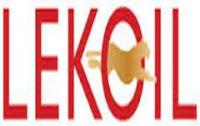 Lekoil has appointed Mr Hezekiah Adesola Oyinlola as a Non-Executive Director with effect from 26 June, 2015.
Mr Oyinlola brings a wealth of industry experience to the Board. He was most recently Chairman of Africa at Schlumberger and was also the President of the Schlumberger Foundation, a non-profit corporate foundation.
Having worked with Schlumberger for 30 years, Mr Oyinlola has held a number of senior operational positions across the world, including Vice President and Global Treasurer, and Managing Director for Nigeria and West Africa.
Mr Oyinlola holds a BSc in Accounting from the University of Ghana, and an MBA from Stanford University. He is an alumnus of the Oxford Institute for Energy Studies.