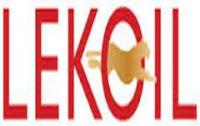 Lekoil announces the following update regarding operational activity at the Otakikpo Marginal Field.
Re-entry activities on Otakikpo-002 commenced with the successful drilling-out of the cement plugs in the 9 5/8'' casing. While attempting to drill-out the cement plugs in the 7'' liner, the rig crew noticed a potential critical safety issue around the crown block of the rig which has forced temporary suspension of re-entry activities, for safety reasons, pending repairs and replacement of equipment.
No injuries were incurred due to the proactive actions of the trained rig crew. Safety remains the highest priority to Lekoil and its partner Green Energy International Limited. Replacement parts may be sourced from outside the country and costs relating to the replacement of the rig equipment will be carried entirely by the drilling company, not Lekoil.