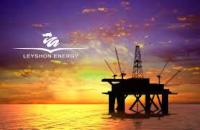 Leyshon Energy Limited's wholly owned subsidiary, Pacific Asia Petroleum Limited (PAPL), has commenced the previously announced interim testing programme.
The contractor has been mobilized to site and will commence flow testing three zones in Well ZJS7 shortly.
The partners have also committed to drilling well ZJS8 in the northern part of the licence area the location of which will take into account the results from well ZJS7 as well as offset data.