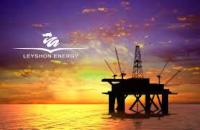 Leyshon Energy makes the following Board changes.
Chairman John Manzoni will step down from the Board following his appointment as the first ever Chief Executive of the Civil Service of the British Government.
Non-Executive Director Kim Howell will succeed John as Chairman of the Company. Kim has extensive experience in acquisitions in the oil and gas sector having headed mergers and acquisitions for BG Group during that company's growth phase.
Tony Meggs will now hold the position of Non-Executive Director of the Company thereby ensuring that the Board has a majority of Non-Executive Directors.
Further Board appointments are expected to be made in due course.