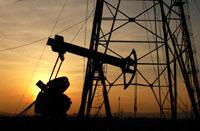 LGX Oil + Gas Inc. is pleased to provide an update of the Banff completion results from the 6-36-8-24 W4M well and various corporate developments.
As previously announced, the Banff Formation was completed with a 6 m perforated interval in the build section of the intermediate casing of the 6-36 well and stimulated with a small volume acid job.
Pump and rods have been run in the well and the well is currently producing at approximately 230 Bbl oil per day with a high fluid level and low water cut. The Company will optimize production from the well over the next few days. LGX has a 100 percent interest in the well prior to recovery of 200 percent of the drilling, completion, equipping and tie-in costs, at which point its interest will revert to 80 percent.