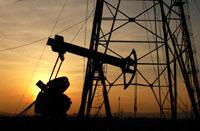 LGX Oil + Gas Inc. is pleased to provide further operational updates on the 2015 drilling commitments and production results from recent southern Alberta activity.
LGX has executed an agreement with Kainai Energy Limited Partnership by its general partner Kainai Energy Corp. whereby Kainai and LGX shall cooperate on a reasonable commercial efforts basis to seek approval from the Blood Tribe Chief & Council to continue LGX's contiguous 94.75 section Petroleum and Natural Gas lease #OL-6360 beyond the end of its primary term of September 30, 2015 for a further five year term. The Blood Lease currently provides for an obligation to commence drilling two wells on the Blood Lease on or before September 30, 2015.
LGX and Kainai have also agreed to cooperate to seek an amendment to the Blood Lease that allows for a payment, waiver, or other forbearance to be made in lieu of Drilling Commitment. If the amendment is obtained Kainai shall become responsible for fulfilling, at its sole cost, risk and expense, the obligations under the Blood Lease as amended.