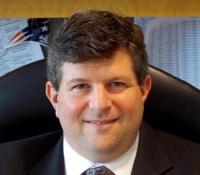 An environmental initiative launched by the Liberian Registry to help reduce global carbon emissions and to enhance fleet efficiency and competitiveness has been selected as a finalist for the Lloyd's List 2015 Global Innovation Award.
The award recognises innovative projects which have demonstrated, or have verified potential, to move shipping forward. Scott Bergeron, chief executive officer of the Liberian International Ship & Corporate Registry (LISCR), the US-based manager of the registry, and a principal of global marine service provider the YCF Group, says, "We are delighted to have been nominated for this prestigious award. The Liberian Registry is an environmentally aware and responsible operator, always looking to help shipowners improve their green credentials and meet other corporate social responsibilities. This nomination confirms that Liberia is committed to remaining the greenest fleet afloat."
The LISCR environmental initiative offers a complete energy-saving solution for ships on a global basis with an add-on specifically crafted for Emissions Control Areas (ECAs). The global programme includes an optimal mix of fuel efficiency retrofit solutions for each target vessel, based on its trading pattern, age, size, speed, and consumption. For ships trading within ECA zones, the programme can include the installation of exhaust scrubber systems or the conversion of engines to LNG dual-fuel, to comply with emissions requirements.