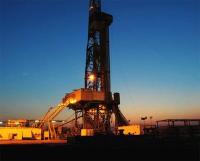 Liberty Energy Corp. has acquired 4 oil & gas producing Baylor County leases.
The transaction covers 1,038 acres with 17 oil wells, 4 injection wells and related surface production equipment. Average production of 3-4 Barrels of Oil Per Day (BOPD) from operating wells is anticipated before any additional cleaning or remedial work is performed. The leases provide 100% Working Interest and 70-75% Net Revenue Interest (NRI) for the Company in exchange for seller financing, a carried 5% ORR and $50,000 in restricted stock.
During the closing period the operator advanced field work including replacing mechanical down hole pumps, replacing pump jack motors, upgrading a water injection pump and stabilizing needed pump jack platforms.